Alloy Steel Pipe
Alloy Steel Pipes are widely used for critical applications in industries like oil & gas, aviation, aerospace, petrochemical, natural gas, paper making, industrial gas, heat exchange and others.
Alloy Steel Pipe manufacturer Duwa supplies Alloy Pipes, Alloy Steel Pipes, Alloy Steel Piping in materials of copper alloy steel, nickel alloy steel, tungsten Alloy, etc.
Alloy steel: A335 P1,P2,P5,P12,P22, P91, P91.
Products List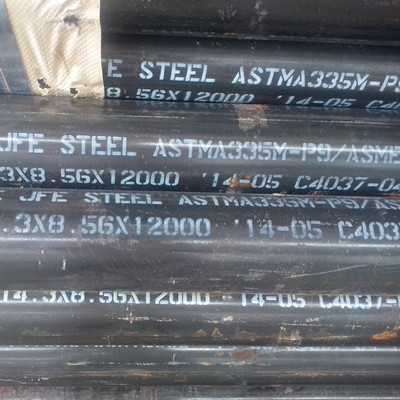 China Alloy Steel Pipe manufacturer Duwa Piping can supply Alloy Steel Pipe ASTM A335 P9 in 10 days. EN 10204 3.1 Certificate can be supplied.