Raised Face Slip On Flange, 8 inch, Class 150, China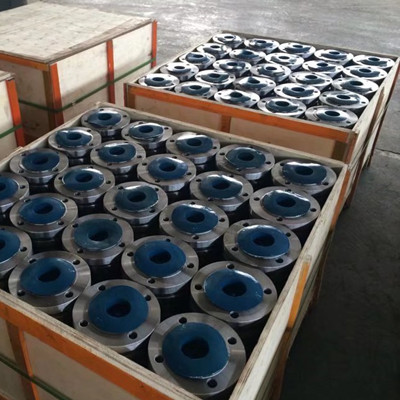 Short Description
Model No.: DW SOF-9 Hits: 14
China Raised Face Slip On Flange Manufacturer Duwa Offers 8 inch, Class 150, Slip-On Flange, RF, ANSI B16.5, made in China.
Request a quote
Share
Tags:
Key Specifications / Features
Raised Face
Slip on Flange is essentially a ring that is placed over the pipe end, with the flange face extending from the end of the pipe by enough distance to apply a weld bead on the inside diameter.
The OD of slip on flange is also welded on the back side of the flange. Slip on flanges have a lower material cost than weld neck flange and are more easily aligned.
Product Details:
Bolt Diameter: 0.88"
Diameter of Circle of Holes: 11.75"
Class: 150
Flange Outer Diameter: 13.50"
Hub Diameter: 9.69"
Length Through Hub: 1.75"
Material: Steel
Number of Holes: 8
Pipe Size: 8"
Specification: ASTM A 105, ANSI B16.5
Style: Raised Face
Thickness: 1.12"
Type: Slip On Flange
Product Weight: 12.1 Kgs.
Products Related to Raised Face Slip On Flange, 8 inch, Class 150, China